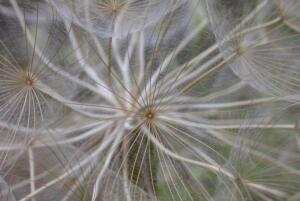 About Us
OUR VISION
Dalmatian Islands Environment Foundation (DIEF) protects and enhances the natural beauty, biodiversity and ecosystems of the Dalmatian islands by:
Raising funds from people and businesses with strong connections to Dalmatia, to support the best local initiatives working to sustain the diverse natural assets of the islands.

Supporting projects that bring both economic and social benefits to local communities, and which can be scaled up and replicated across the region.

Building a strong network of people, united in boosting the work of local environmental champions.
Get involved
Our People
A Steering Committee (SC), composed of founding and actively involved donors, directs the strategy. They analyse and approve grants and use their personal networks to broaden the base of supporters. The SC has a wide array of backgrounds and interests, but all share a passion for protecting and restoring Dalmatia's outstanding natural beauty and fragile environment.
Our Executive Director and Assistant Director are in charge of the day-to-day management and coordination work on the ground, assisted by scientific and technical advisors and the SC.
LOCAL TEAM
Marko Pećarević

Executive Director

Marko is the executive director of the DIEF. He has for the last for the last 20 years worked in environmental conservation, with experience in the south east Europe, Switzerland, the EU, Caribbean and the US in design and implementation of conservation projects. His experience includes working from a donor perspective, as a project grantee, as a local implementing organization, and as a consultant, as well as of working in public, private, and non-governmental organizations.

Through strong family ties to the Dalmatian islands, as well as professional experience, Marko is aware of the complexity of the relations between people and nature in this area, mostly in trying to meet the demands coming from tourism and fishing industries with those that deal with nature protection. He is a believer that only through community involvement, education and strong partnerships can one expect to achieve lasting results.

Marko is a biologist, with a MA in Conservation Biology, and advocate that best fit takes precedence over best practice.

Inga Jurin

Assistant Director

Inga is an environmental enthusiast coming from Zadar, situated in the breathtaking Dalmatia region. With a background in Culture and Tourism, her passion lies in sustainable practices and preserving the natural beauty of Dalmatia's islands. As a project manager in NGOs, she worked towards promoting social entrepreneurship and sustainable initiatives, striving to make a real impact within her community and create positive change. Inga's involvement in the Dalmatian Islands Environment Foundation (DIEF) allows her to actively contribute to the protection of the islands' ecosystems and foster a sense of environmental responsibility.