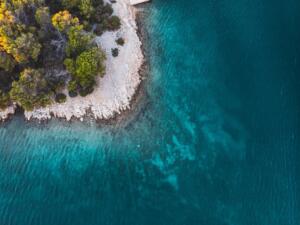 Our Model
DIEF is a member of Conservation Collective, a global network of locally focused environmental foundations, emerging from the natural instinct of all people to protect what they love. Conservation Collective facilitates funding for the most effective grassroots environmental initiatives, with world-class oversight, management and programme aid.
The power of Conservation Collective is its ability to replicate its model in new locations, to raise funding effectively and efficiently, and share knowledge and expertise across the network. As part of a global network DIEF prides itself on removing barriers, empowering communities and getting things done.
Environmental Impacts
Conservation Collective members fund and deliver projects across land, marine and freshwater ecosystems that contribute to one or more of the following environmental impact goals:
Preserving, protecting and regenerating natural habitats

Helping native species to thrive

Slowing down and adapting to climate change
Foundation Activities
OVERVIEW OF OUR MODEL
We raise funds from individuals and businesses channelling them to grassroots, nature regeneration projects that benefit both people and the planet.
Our local executive director sources and develops grants, working closely with local civil society grassroots organisations – mentoring, providing hands-on support, and building capacity.
We work in this way to maximise our impact and deliver long lasting change:
Working through local communities

Encouraging more, and more effective, environmental philanthropy

Funding and supporting grassroots environmental work

Raising people's awareness about the natural world and its value

Improving understanding of conservation issues and "what works"

Promoting collective action

Helping businesses and consumers to act more sustainably

Influencing governments and local institutions